The past
In 1980 Antonio Beltrame started up the one-man business company called "BELTRAME ANTONIO" whose main purpose was the designing and engineering of components for the production of electric energy. Few years later thanks to the growing demand for systems supplied by renewable energy, the company expands its business on
thermoelectric and hydroelectric power stations
. Afterwards in 1983 Fabrizio Beltrame, Antonio's brother, joins the company adding to the business the
production of generating sets together with the selling and repair service
. This new asset allows to improve the knowledge and to widen the client portfolio. In 1991 the company turns into Beltrame CSE Snc where the goal is the designing, production and selling of
automatic voltage regulators for alternators, rotating diode excitation systems and electronic components for the production, regulation and control of electric energy
. Research, know-how and prototype development are the key elements that enable the company to include in its client portfolio renowned companies such as Enel Spa, Fenice Spa (Fiat Auto Mirafiori - Torino), Ilva Spa based in Taranto, etc. In 2010 Beltrame CSE S.R.L., that was founded three years earlier keen on the sale of
components for the managing and the production of electric energy
, acquires Beltrame Snc giving birth to the the existing company.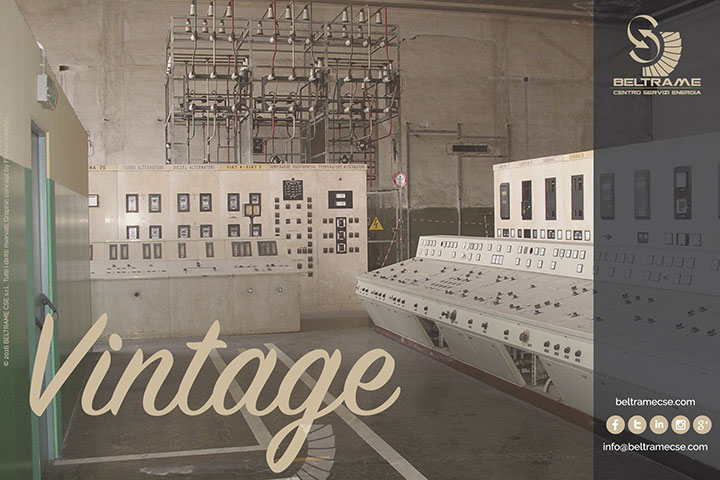 Internal view of a revamped power plant from the early 80's.
The present
Beltrame CSE Srl's philosophy is still based on coherence, precision, transparency, just like it was in the past. Our everyday professional experience together with our concern are totally focused on our customers. We believe that listening and sharing the clients' experiences are the foundation to build a strong long lasting business relationship. We do our best in supporting the client during its purchasing process made of complicated technical choices, Beltrame is not only a simple reliable supplier but a family made of skilful and qualified persons at the customers' disposal. You will always find the right trained person to guide you through the process giving right suggestions and help. Never mind if it is to buy a new diesel or gasoline or methane generating set or a second-hand one, or a
customized renewable energy system
, a static exciter, an alternator or a simple digital or analogue automatic voltage regulator, in Beltrame there is always someone ready to help you.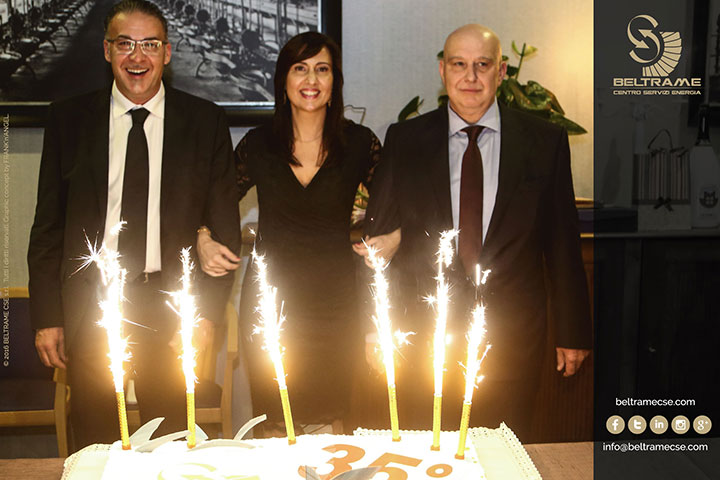 Antonio, Fabrizio and Patrizia Beltrame at the 35° anniversary of the foundation.
The future
Our plan is called "Future" where the customer is the utter protagonist of our world: a colourful and mixed world made of constant research and development in each area. The commitment coming from the challenges for the next three years will be remarkable and we will busy in different opposite fields. We have ambitious but not impossible plans. The Italian market of
military charging batteries
for the terrestrial and marine defence is one of the most brave bets, we do believe we will reach the goal thanks even to our previous experiences. Renewable energies, on the other hand, are on our plans for the last twenty years and they cover international partnerships and synergies that we trust will increase our commercial opportunities. Last but not least we mention the energy production plants that allowed the company to reach certain relevant goals. As a matter of fact Beltrame owes its high experience to its wide range of products i.e. AVR, speed controllers, static excitation systems, customized alternators used also in several
installations and maintenance of thermoelectric, hydroelectric and diesel power plant
; this enabled the company to improve and to strengthen the whole core business.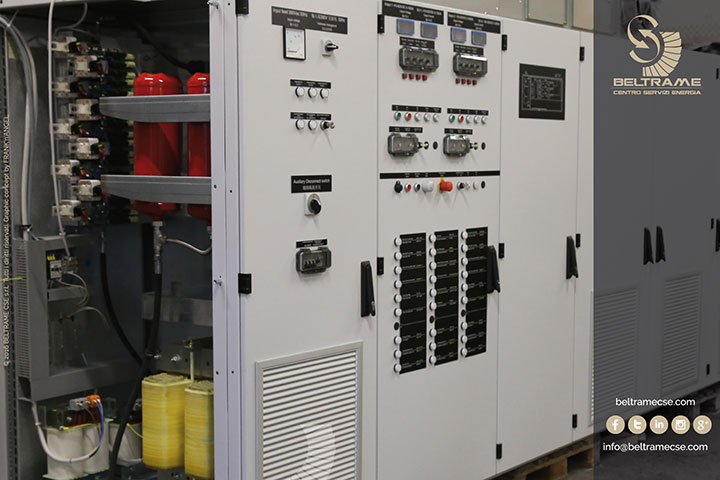 Battery charger view. The product can be used in both military (Navy division and Terrestrial) and civil sectors (Network Storage).