Digital Automatic Voltage Regulator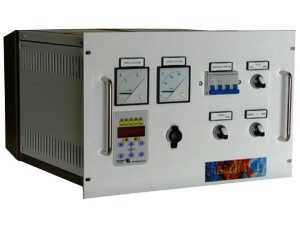 AVR S2018
Digital Voltage Regulator mod. S2018
Digital Voltage Regulator in Rack 19" suitable for all type of Brushless alternators or Dynamo. It has five different control functions: Voltage Regulation (AVR), Power factor regulation (PF), Reactive Power Regulation (VAR), Current Manual Control (FCR), Voltage Manual Control (FVR).
S2018 can be equipped in the back side with an Ethernet communication port with protocol IEC 61850
Max output current: 40A.
Max output tension: ≥ 300 Vdc
Max output current for 10 sec.: 150%
Frequency range in the aux input:
40Hz ÷ 500Hz
Operating temperature: 0°C ÷ +55°C
Precision: ≥ 0,25%
S2018 satisfy completely the new edition of the norm CEI 0-16, CEI 0-21, allegato terna A70.
Chiedi un'offerta